A few Saturdays ago, I went to CPK with Ryan for lunch. As we were sitting there, a very flamboyant looking man entered, sporting a leopard pring shirt, black vest, crazy necklace, and a crazy mo-hawk. I gawked and quickly nudged Ryan to get a good look at this piece of work. Then we happily finished our pizza and forgot all about the leopard man.
Well, as I was scrolling through my usual dose of morning blogs the other day, guess what I came across while browsing
cJane
?
This: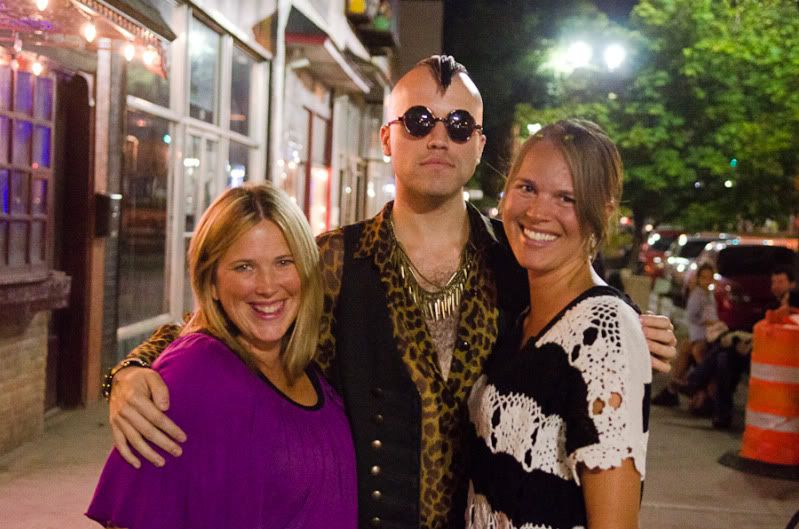 I nearly gasped when I saw the same flamboyant outfit, crazy hair, leopard man with his arm around Cjane. Turns out, crazy, flamboyant man is Tyler Glenn, the lead singer of the Neon Trees. You may know their hit single
"Animal"
, yes? It was a good thing I wasn't drinking anything...It would have shot right out of my mouth, I was so shocked.
But there ya have it. Crazy, no?