If you have ever come across Rebecca Black's music video "Friday", I feel your pain. Since I have seen that music video, I firmly believe that it has been stuck in my head
every
single
day.
I need a cure.
But it is Friday today, (Partyin' Partyin' yeah!) and I think it is a great time to discuss the weekend plans. Yes?
First, I plan on going attending this: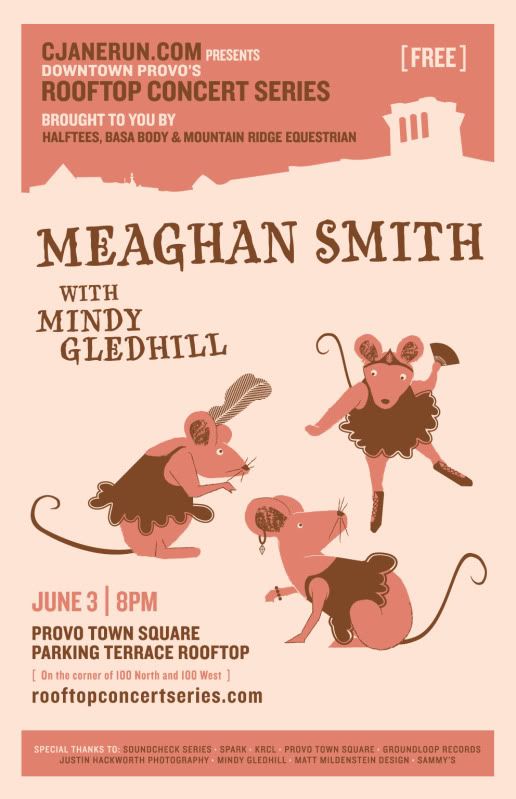 (Do you have any fun, free concerts in your neck of the woods?)
Then, we shall grab a bite to eat at
Sammy's
while wandering around the market, located close nearby. After which, we shall enjoy the
free
concert. Free. Can't get any better than that.
Also, if you are from my neck of the woods (meaning Provo, UT) check
this
out for more (free) Rooftop performances through out the summer.
What will
YOU
be doing this Friday?
Please tell me you won't be watching Rebecca Black's music video. It will only cause you pain. Seriously. Just don't do it.